THE ULTIMATE ONLINE COURSE FOR LEARNING JAZZ PIANO
All from the comfort of your own home
PLAY VIDEO
What Topics Are Included In The Course?
50+ JAZZ STANDARDS

From beautiful ballads to uptempo tunes… Make learning jazz fun and enjoyable.

SCALES & MODES

Scales and modes give you a pool of notes to use in your improvisations and solos.

CHORDS & VOICINGS

Rich and lush chords are one of the hallmarks of jazz piano – learn them all here!

IMPROV TUTORIALS

Our methodical, step-by-step approach takes the guesswork out of learning to improvise.

CHORD PROGRESSIONS

Improve your understanding of harmony and make your chords flow smoothly.

WALKING BASS LINES

Understand the anatomy of a walking bass line and learn to walk over your favourite tunes.

SWING RHYTHM & FEEL

Remember: "It don't mean a thing if it ain't got that swing!" Learn to swing like a jazz pro.

INTROS & ENDINGS

Learn the formula to create killer intros and endings for every tune you play.

LINES, LICKS & RIFFS

We explore and examine improvised licks and lines from the masters of the jazz world.

JAZZY XMAS SONGS

Play these jazzy Christmas songs for your friends and family over the holidays.

BLUES & GOSPEL PIANO

Learn the basics by studying the 12 bar blues. Then move onto advanced gospel jazz standards.

BOSSA NOVA LESSONS

Master the Bossa Nova groove and play the most popular Brazilian tunes and standards.
Fast and effective support
Get direct access to our world-class teachers covering Jazz, Blues, & Brazilian piano styles.
If you have a question, we will take time to answer to you in detail, with personalised advice and recommendations.

Learn to play your favourite tunes
60 fully-developed jazz standard lessons for all levels and abilities
How PianoGroove compares to other alternatives:
Pianogroove
Private Lessons
YouTube Tutorials
Type of students
Adults
Kids
Adults
Unique 3 Part Lesson Layout
Study anytime, from your own home
Lesson Chaptering
Step-by-step lesson plan
Advanced Progress Tracking
Slow Down Controls & A/B Loop
Reliable & Knowledgeable advice
Sometimes
Lesson transcripts
PDF lesson supplements
Sometimes
Sometimes
Fast & detailed email support
Student Forum & Community
Your Annual Investment

$348/yr

just $29/ month

$1500 – 3500

per year
N/A
100% Money Back Guarantee
N/A
Follow the structured syllabus
Find your comfortable level, and progress step-by-step through the lessons
Frequently Asked Questions
Do you have a question about the PianoGroove course? See the list below for our most frequently asked questions.
Can I download lesson PDFs & midi files?
Yes. Most lessons have a downloadable PDF supplement containing the lesson notation and summarising the key points. You can also download midi files to play through your own midi software.
What is Annual and Monthly membership?
Our Monthly Membership is $49 per month. Our Annual Membership is $348 per year. The annual plan works out at $29 per month which is a 40% discount on the monthly billing. Pay by the year and lock in huge savings.
Can I get a membership for a month to trial?
Yes. When you join PianoGroove Pro, you can go to 'My Account Settings' on the member dashboard and your'll see an option to 'disable auto renew'. This means you will not be billed again. No hassles!
Do you offer a money back guarantee?
Yes. Your order is backed by our 14 day money back guarantee, so you have 2 full weeks to try the course risk-free. If you are not completely satisfied just drop us an email and we'll refund your order.
Is there a syllabus to follow?
Yes. Follow our recommended sequence of theory and jazz standard lessons. The lessons gradually increase in difficulty and are organised into courses. Find your comfortable level & progress step-by-step.
I'm new to jazz, is PianoGroove Pro for me?
The PianoGroove course has been designed for beginner to intermediate level jazz students. Being able to read music and having a basic knowledge of chords and scales will help, but it's not essential.
Start your jazz piano journey today…
Setup takes 60 seconds flat. What are you waiting for?
Only Pay If You Love Your PianoGroove Pro Experience
If you are not completely satisfied with the course, contact customer support within 14 days and we'll refund your order – no questions asked.
We only want you to pay if you actually love your PianoGroove Pro experience.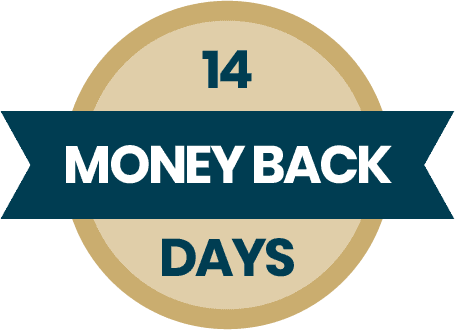 Try The PianoGroove Pro Course Risk-Free
Your order is backed by our 14-day money back guarantee, so you have 2 full weeks to try the lessons risk free.

Get Started Now