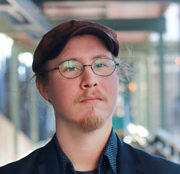 Tuomo Uusitalo
www.tuomouusitalo.com
Tuomo is an award-winning pianist, composer, arranger and educator. Having released two albums as a leader, he has established himself in the New York jazz scene and continues touring internationally both as a leader as well as sideman.
October 13 · 2020
Details
Improvisation Q&A Session
In this session Tuomo demystifies the art of improvisation and gives suggestions, advice, and guidance on improving our ability in soloing and improvisation.