Biography

Born in Tampere, Finland, Tuomo Uusitalo started to play piano at the age of 6. As a teenager, he played different types of music from classical to pop/rock, and soon became fascinated by Jazz and the thrilling possibilities of spontaneous improvisation. While studying music at the University of Music and Performing Arts in Graz, Austria, Tuomo already had the chance to work and perform with many jazz legends including Bob Brookmeyer, Billy Hart, Curtis Fuller, Jimmy Cobb and Jim Rotondi.

After graduating with honors, Tuomo moved to New York City. He performs regularly at NYC's main jazz spots including, Smalls, Mezzrow, Fat Cat, Zinc Bar, Cornelia Street Cafe, Minton's Playhouse, ShapeshifterLab, Cleopatra's Needle, Garage, University of the Streets, and Arturo's. During his time in NYC, he has worked with several legendary jazz musicians including Curtis Lundy, Tyler Mitchell, David Schnitter, Jeff Hirschfield, Johnny O'Neal, Greg Bandy and Philip Harper.
Styles, Genres & Skills
---
Tuomo's Lessons:
---
Videos Of Tuomo:
---
Study With Tuomo:
Location
Brooklyn, NYC
Types of tutoring offered
Face-To-Face, Skype, Group Lessons, Workshops
Styles & genres taught:
Arrange a lesson with Tuomo:
http://www.tuomouusitalo.com/
---
Event Work:
Solo Jazz Pianist
Tuomo is available for solo jazz piano performances and events. Since 2007 Tuomo has played and toured around Europe (Finland, Estonia, United Kingdom, Germany, Holland, Austria, Hungary, Slovakia, Czech Republic, Slovenia, Croatia, Serbia, Montenegro, Italy) as a solo pianist.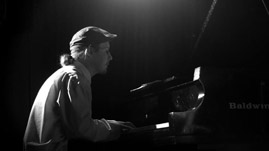 ---
Tuomo Uusitalo Trio
The Tuomo Uusitalo Trio can be booked for performances around the world. In 2016 Tuomo started his twice a month residency at the world famous Smalls Jazz Club, performing his original music and hosting the jam session with his trio. Contact Tuomo for information on availability and rates.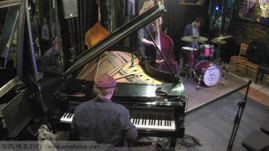 ---
Arranger & Composer
Tuomo is a highly skilled arranger and composer, offering both arrangement and composition services. Contact Tuomo to add professional musical insight to your projects.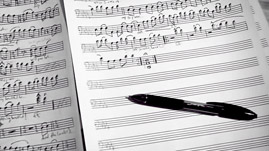 ---