"But Beautiful" – Beegie Adair
A listening and transcription session on Beegie Adair's recording of "But Beautiful". We transcribe the intro chord progression, the solo piano voicings, and the fills in the trio section.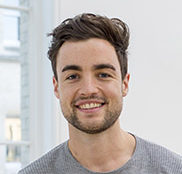 Hayden Hill
www.haydenchill.com
Hayden is a jazz pianist and educator from Manchester, UK. He founded PianoGroove in 2015 with the goal of making the world a more musical place. Hayden shares his love for jazz piano through his online courses and manages the community area of PianoGroove.
January 26 · 2022