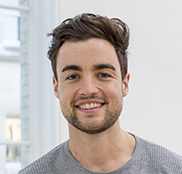 Hayden Hill
Hayden founded PianoGroove in 2015 with the goal of making the world a more musical place. He shares his love for jazz piano through his online courses and manages the community area of PianoGroove.
Details
Eddie Higgins: Over The Rainbow
In this seminar we study Eddie's arrangement of the tune "Over The Rainbow" examining his voicings, fills, and reharmonisations.
Seminar Resources
Live Seminar Resources
PDF Downloads
Related Lessons
Forum Threads