Syllabus Overview
Our Chord Voicings Syllabus is designed for early-intermediate level jazz students.
We explore chord alterations, upper structure triads, tritone substitution, suspended chords, passings chords, slash chords, and cluster voicings.
Who Is This Syllabus For?
Students who have completed the "Beginner Jazz Syllabus"
Students who want to learn more advanced chord voicings
Students looking to enhance their solo piano performance skills
Learning Path
This syllabus incorporates a wide range range of theory that is important for solo jazz piano performance. After completing this syllabus you will have a broadened understanding of altered jazz harmony, chord substitution, and reharmonisation.
1.
Chord Alterations: b9s, #9s, #11s, and #5s
By altering the upper extensions of our dominant chords, we can create more interesting and colourful chord progressions and arrangements. The altered chord tones are used to add colour, texture, and tension to our voicings to create that authentic jazz sound.
2.
Upper Structure Triads
Upper Structure Triads are triads that are superimposed above a dominant chord to achieve specific altered chord voicings. By visualising the upper and lower structure of our chords, it allow us to memorise the formulas for complex altered dominant sounds.
3.
Tritone Substitution
Tritone Substitution creates very smooth voice leading in a 251 progression where the root of each chord moves down by a half step to resolution rather than moving by 5ths intervals. This form of reharmonisation adds new life and character to common progressions and cadences.
4.
Suspended Chords
'Sus' is shorthand for 'suspended' where the 4th which is said to be 'suspended' in the chord. Sus chords can be used to enhance our 251 progressions to create more movement and interesting voice leading into the altered tones (b9, #9, #11, #5) of the dominant chord.
5.
Slash Chords
All slash chords contain 2 bits of information. The first letter indicates what chord should be played. The second letter indicates what note should be played in your left hand or in the bass. Slash notation is commonly used as shorthand for complex chords and voicings.
6.
Cluster Voicings
Cluster voicings are tightly spaced groups of 3 or more notes that act as a chord. An interesting feature of cluster voicings is that they do not have to contain the 'essential chord tones' which are the 3rd and 7th. This can be used to create dissonant and angular sounds.
Courses
The Chord Voicings Syllabus contains 3 courses which should be studied in the following order:
Your Teachers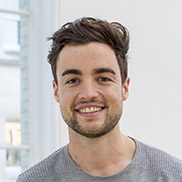 Hayden Hill
Hayden founded PianoGroove in 2015 with the goal of making the world a more musical place. He shares his love for jazz piano through his online courses and manages the community area of PianoGroove.
View Full Bio
Downloads
3 Note Major 251 Progressions

File Type:

pdf

Rootless Major 251 Progressions – 12 Keys

File Type:

pdf

Jazz Voicings Cheat Sheet

File Type:

pdf

2 Handed Minor 251 Supplement

File Type:

pdf

Upper Structure Cheat Sheet

File Type:

pdf

Upper Structure Triads Lesson Notation

File Type:

pdf

Lesson Notation With Notes

File Type:

pdf

Upper Structure Triad Cheat Sheet

File Type:

pdf

Altered Harmony Practice Planner

File Type:

pdf

"Blue In Green" Transcription

File Type:

pdf

"Blue In Green" Lesson Notation

File Type:

pdf

"Blue in Green" Modal Scale Choices

File Type:

pdf

Jazz Voicings Cheat Sheet

File Type:

pdf

Tritone Substitution Worksheet

File Type:

pdf

Rootless Major 251 Progressions – 12 Keys

File Type:

pdf

Dominant Tritone Trick Notation

File Type:

pdf

So What Chords – All 12 Keys

File Type:

pdf

Sus Chords Lesson Supplement

File Type:

pdf

Upper Structure Cheat Sheet

File Type:

pdf

Major and Minor Upper Structures Cheat Sheet

File Type:

pdf

My One & Only Love Transcription

File Type:

pdf

Wee Small Hours – Chord Changes

File Type:

pdf

Wee Small Hours – Midi File

File Type:

midi
Forum Threads
Ask questions to get prompt replies from our team of teachers, participate in improvisation exercises and studies, and join in the discussion with students and teachers from around the globe:
Student Reviews
It's what our students say that really means something. We use Trustpilot because it tells us – and everyone else – exactly what real students think of our online school and community. These reviews tell us what our students love. What they love a little less. And where there's room for us to improve. Read on to find out what PianoGroove's students think of our service: