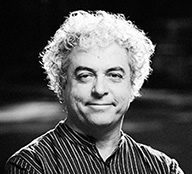 Jovino Santos Neto
Three-time Latin Grammy nominee Jovino Santos Neto, a master pianist, composer and arranger, is among the top Brazilian musicians working today.
September 9 · 2020
Details
Beyond Scales & Modes
In this live seminar Jovino explains the use of triads as the principle source of melodic development. This concept was taught to Jovino by his mentor Hermeto Pascoal; one of Brazil's greatest musical minds.
Chapters