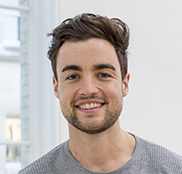 Hayden Hill
Hayden founded PianoGroove in 2015 with the goal of making the world a more musical place. He shares his love for jazz piano through his online courses and manages the community area of PianoGroove.
January 4 · 2023
Details
Beginners Guide To Transcription
A transcription session on the tune "In A Sentimental Mood". We transcribe melodies, harmonies, fills, and discuss software to help you transcribe efficiently.
Seminar Resources
Live Seminar Resources
PDF Downloads
Related Lessons
Forum Threads