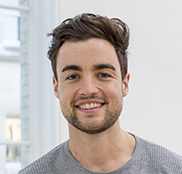 Hayden Hill
Hayden founded PianoGroove in 2015 with the goal of making the world a more musical place. He shares his love for jazz piano through his online courses and manages the community area of PianoGroove.
December 14 · 2022
Details
How & What to Practice
Learn how to create an effective practice routine, and what to focus on each day. We cover drills, exercises, and useful tips and guidance.
Chapters
Seminar Resources
Live Seminar Resources
PDF Downloads
Related Lessons
Forum Threads