Syllabus Overview
Explore the colourful and vibrant music of Brazil with 3-time Latin Grammy Nominee, Jovino Santos Neto.
This syllabus contains 5 courses which outline a methodical approach to playing authentic Bossa Nova, Samba, & Choro piano styles.
Who Is This Syllabus For?
Students who are comfortable with basic jazz harmony
Students who want to learn Brazilian basslines, rhythms, comping patterns, and improvisation
Students who want to play the famous Brazilian jazz standards
Learning Path
Our 'Music Of Brazil' Syllabus breaks down the sounds, the rhythms, and the nuances of Brazilian Music.
The first course is taught by Hayden Hill which bridges the gap between beginner jazz theory and the Bossa Nova Groove. All other courses are taught by the Brazilian piano master - Jovino Santos Neto.
1.
The Basic Bossa Nova Groove
Our first course provides an introduction to the Bossa Nova style. We explore the chord voicings, baselines and rhythms and then we add these 3 components together to create our first Bossa Nova groove. We then apply the theory to some simple Brazilian songs.
2.
The History Of Brazilian Music
We introduce the great exponents of Brazilian music and how their compositions and musical styles shaped the development of Bossa Nova & Samba. We then cover "the fork" rhythmic pattern which can be used for both improvising melodies and for comping.
3.
Bossa Nova & Samba Jazz – The Key Difference
There is a more instrumental style of Bossa Nova music which is known as "Samba Jazz". Jovino demonstrates the key differences between these 2 styles of Brazilian music. We start with a simple vamp D-7 to G7 and then also demonstrate in context of a tune.
4.
The Music Of Antonio Carlos Jobim
Antonio Carlos Jobim is one of Brazil's greatest composers. Learn to play his much loved compositions such as "The Girl From Ipanema", "Corcovado", "Desafinado", & "Wave". We explore chords, voicings, rhythms, and improvisations over these classic tunes.
5.
Triads: Non-Linear Improvisation
We explore improvisation using triads as the principle source of melodic development. This concept was taught to Jovino by his mentor Hermeto Pascoal; one of Brazil's greatest musical minds. We apply the concept to common progressions and 6 groovy Brazilian tunes.
6.
The Brazilian Choro
Delving deeper into the music of Brazil, we explore the art-form of the Brazilian choro. We start by discussing the origins of choro in European popular music and African music, and then examine how choro has evolved to create a unique brand of syncopation.
Courses
The Brazilian Music Syllabus contains 5 courses which should be studied in the following order:
Your Teachers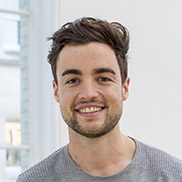 Hayden Hill
Hayden founded PianoGroove in 2015 with the goal of making the world a more musical place. He shares his love for jazz piano through his online courses and manages the community area of PianoGroove.
View Full Bio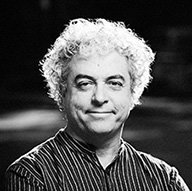 Jovino Santos Neto
Three-time Latin Grammy nominee Jovino Santos Neto, a master pianist, composer and arranger, is among the top Brazilian musicians working today.
View Full Bio
Downloads
Bossa Nova Lesson Supplement

File Type:

pdf

Intro To Brazilian Music – Lesson Notation

File Type:

pdf

Basslines & Comping Patterns

File Type:

pdf

Major Vamps & Comping Patterns

File Type:

pdf

Brazilian Piano Styles Workbook

File Type:

pdf

"Summer Samba" – Transcription

File Type:

pdf

"Summer Samba" – Chord Chart

File Type:

pdf

Major Grooves Lesson Notation

File Type:

pdf

Minor Grooves Lesson Notation

File Type:

pdf

Triad Options Lesson Notation

File Type:

pdf

Triad Pairs Lesson Notation

File Type:

pdf

Triad Options PDF

File Type:

pdf

Triad options for different chords

File Type:

pdf

"Menina Ilza" Chord Changes

File Type:

pdf

"Menina Ilza" Transcription

File Type:

pdf

Course Intro Lesson Notation

File Type:

pdf

Triad Options Lesson Notation

File Type:

pdf

Major 251s Improv Lesson Notation

File Type:

pdf

Minor 251s Lesson Notation

File Type:

pdf

A Rã lead sheet

File Type:

pdf

A Rã transcription

File Type:

pdf

Consolação lead sheet

File Type:

pdf

Consolação transcription

File Type:

pdf

Bananeira lead sheet

File Type:

pdf

Bananeira Transcription

File Type:

pdf

Você e Eu lead sheet

File Type:

pdf

Você e Eu Transcription

File Type:

pdf

Lobo Bobo lead sheet

File Type:

pdf

Lobo Bobo Transcription

File Type:

pdf

Brigas Nunca Mais Transcription

File Type:

pdf

Brigas Nunca Mais lead sheet

File Type:

pdf

Brazilian Piano Styles Workbook

File Type:

pdf

Major and Minor Progressions Lesson Notation

File Type:

pdf
Forum Threads
Ask questions to get prompt replies from our team of teachers, participate in improvisation exercises and studies, and join in the discussion with students and teachers from around the globe:
Student Reviews
It's what our students say that really means something. We use Trustpilot because it tells us – and everyone else – exactly what real students think of our online school and community. These reviews tell us what our students love. What they love a little less. And where there's room for us to improve. Read on to find out what PianoGroove's students think of our service: