Syllabus Overview
Our 251 Progression Syllabus explores the most important progressions in jazz music; the major, minor, and rootless 251 progressions.
Who Is This Syllabus For?
Students who want to understand how chords fit together
Students who want to expand their harmonic vocabulary
Students who want to create rich and lush 251 progressions
Most jazz standards contain a 251 in some form and so learning these progressions is a key step in mastering the jazz language.
Learning Path
Our 251 Progression Syllabus covers the most important variations of the 251 progression so that we can read and interpret lead sheets quickly and effectively.
1.
Chord Extensions: 9ths, 11ths, & 13ths
If we extend our chords past the 7th degree of the scale, we access 9ths, 11ths, and 13ths. Extended chords create a richer sound than triads and 7th chords and they are used in jazz music to create more interesting harmonic progressions.
2.
Useful Extended Voicings
We introduce 3 useful extended voicings; the "So What Voicing", the "Herbie Hancock Voicing", and the "Kenny Barron Voicing". We cover exercises to memorise these voicings in all 12 keys and how to apply to the 251 progression.
3.
Extended 251 Progressions
Now that we understand the concept of chord extensions, we can add these tones to our 251 progressions to create more sophisticated sounds. We explore 251 drills to help us visualise the 9th and 13th extensions in major 251s.
4.
Rootless 251 Progressions
We then explore rootless harmony which sets the foundation to study more advanced voicing techniques. When playing chords in jazz, we can omit the root and also rearrange the notes to achieve different sounds and textures.
5.
Minor 251 Progressions
After studying the major 251 we can then move onto the minor 251 progression. Minor harmony is more complex than major harmony and sets the foundation for our upcoming study of chord alterations and altered harmony.
6.
251 Drills & Exercises
We conclude this syllabus with a selection of 251 drills and exercises incorporating both major and minor keys. We use the circle of fifths to ensure we are hitting all 12 keys and demonstrate practical application to jazz standards.
Courses
The 251 Progression Syllabus contains 2 courses which should be studied in the following order:
Open
1.

Extended Chords & Voicings

0%

13 Lessons

Lesson Tracking is a pro student feature -

sign up

to track your learning journey

Get Started Now
Open
2.

Mastering Left Hand Voicings

0%

18 Lessons

Lesson Tracking is a pro student feature -

sign up

to track your learning journey

Get Started Now
Your Teachers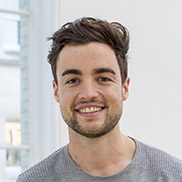 Hayden Hill
Hayden founded PianoGroove in 2015 with the goal of making the world a more musical place. He shares his love for jazz piano through his online courses and manages the community area of PianoGroove.
View Full Bio
Downloads
Chord Extensions Supplement

File Type:

pdf

Jazz Voicings Cheat Sheet

File Type:

pdf

So What Chords Transcript & Notes

File Type:

pdf

So What Voicing 12 Keys

File Type:

pdf

Herbie Hancock Voicing – 12 Keys

File Type:

pdf

Herbie Hancock Voicing Worksheet

File Type:

pdf

Kenny Barron Voicings

File Type:

pdf

Chord Extensions Practice Plan

File Type:

pdf

Whole Step Extended 251s Type A

File Type:

pdf

Whole Step Extended 251s Type B

File Type:

pdf

Rootless Major 251 Progressions – 12 Keys

File Type:

pdf

Minor 251 Notation – All 12 Keys

File Type:

pdf

Advanced Minor 251 Supplement

File Type:

pdf

Minor Chord Progressions Notation

File Type:

pdf

Rootless Voicings Practice Planner

File Type:

pdf
Forum Threads
Ask questions to get prompt replies from our team of teachers, participate in improvisation exercises and studies, and join in the discussion with students and teachers from around the globe:
Student Reviews
It's what our students say that really means something. We use Trustpilot because it tells us – and everyone else – exactly what real students think of our online school and community. These reviews tell us what our students love. What they love a little less. And where there's room for us to improve. Read on to find out what PianoGroove's students think of our service: