Syllabus Overview
Our Beginners Jazz Syllabus is a comprehensive, step-by-step approach to learn the foundations of jazz harmony.
Who Is This Syllabus For?
Students who are new to jazz piano
Students who want to play from lead sheets and chord charts
Students who 'play by ear' and want to understand the theory
Students coming from a classical musical background
Starting with the absolute basics, we work 'from the ground up' teaching you keys, chords, scales, progressions, and most importantly; how it all fits together in context of our favourite tunes.
Learning Path
Our Beginners Jazz Syllabus can be broken down into 4 key areas of jazz theory. We cover the underlying theory, outline practice drills and exercises, and apply everything in context of our favourite tunes.
1.
Major & Minor Scales
Scales are the foundation of harmony and the first step to understanding jazz. This course covers all the 12 major scales and how they are related to the circle of fifths. We cover the 3 types of minor scales: natural, harmonic & melodic.
2.
Intervals, Triads & 7th Chords
The studies on intervals, triads, & 7th chords will teach you the basic building blocks to construct jazz chords and voicings. We explore chord inversions and arpeggios to prepare you for more advanced studies of jazz harmony.
3.
The 251 Progression
The 251 progression is the most common progression in jazz music. Virtually every jazz tune will contain a 251 progression in some form. By mastering this progression you will become a more confident and competent jazz piano player.
4.
Playing From Lead Sheets
With our basic knowledge of chords, scales, and progressions we can begin to apply this in context of tunes and jazz standards. To start we use simple chord voicings containing the root, the 3rd, the 7th, and the melody on top.
Courses
The Beginner Jazz Syllabus contains 3 courses which should be studied in the following order:
Your Teachers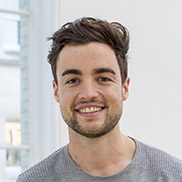 Hayden Hill
Hayden is a jazz pianist and educator from Manchester, UK. He founded PianoGroove in 2015 with the goal of making the world a more musical place. Hayden shares his love for jazz piano through his online courses and manages the community area of PianoGroove.
View Full Bio
Downloads
12 Major Scales Worksheet

File Type:

pdf

The Circle Of Fifths

File Type:

pdf

Major Scale Fingerings PDF

File Type:

pdf

36 Minor Scales Notation

File Type:

pdf

Triads Notation & Worksheet

File Type:

pdf

7th Chords In All 12 Keys

File Type:

pdf

Major Scale Diatonic 7th Chords

File Type:

pdf

3 Note Major 251 Progressions

File Type:

pdf

Whole Step 3-Note 251s – Type A

File Type:

pdf

Whole Step 3 Note 251s – Type B

File Type:

pdf

Diatonic 7th Chords For Major Scale

File Type:

pdf

F Major Diatonic Workbook

File Type:

pdf

Foundations Practice Guide (simplified)

File Type:

pdf

3-Note 251 Progressions PDF

File Type:

pdf

Foundations PDF Practice Planner

File Type:

pdf

Diatonic Harmony Drills

File Type:

pdf

Spread Voicings Notation

File Type:

pdf

Extended Voicings Notation

File Type:

pdf

Stride Left Hand Voicings

File Type:

pdf

Changing Chord Colours

File Type:

pdf

Octaves & Chord Melodies

File Type:

pdf

B Section Voicings Options

File Type:

pdf

Turnaround Voicings Options

File Type:

pdf

Targeting 3rds Notation

File Type:

pdf

Targeting The 7ths Notation

File Type:

pdf

Melody Inspiration Examples

File Type:

pdf

Arpeggio Shapes & Patterns

File Type:

pdf

Altered Arpeggio Patterns

File Type:

pdf

Targeting Chord Alterations

File Type:

pdf

Chromatic Lines & Phrases

File Type:

pdf

Blues Scale Licks & Improv

File Type:

pdf

B Section Improv Notation

File Type:

pdf

1436251 Progressions Worksheet

File Type:

pdf

Jazz Chord Progression Formulas

File Type:

pdf

F Major – Diatonic Workout

File Type:

pdf

Spread Voicings Notation

File Type:

pdf

Stride Voicings & Drills

File Type:

pdf

Licks & Riffs Notation

File Type:

pdf

B Section Voicings

File Type:

pdf

Georgia Harmonic Visualisation

File Type:

pdf

Turnarounds Full Demonstration

File Type:

pdf

Bluesy Turnaround Variations

File Type:

pdf

Soulful Turnaround Variations

File Type:

pdf

Passing Chords Notation

File Type:

pdf

Reharm Performance

File Type:

pdf

A Section Reharm Examples

File Type:

pdf

Left Hand 10th Intervals

File Type:

pdf
Forum Threads
Ask questions to get prompt replies from our team of teachers, participate in improvisation exercises and studies, and join in the discussion with students and teachers from around the globe:
Student Reviews
It's what our students say that really means something. We use Trustpilot because it tells us – and everyone else – exactly what real students think of our online school and community. These reviews tell us what our students love. What they love a little less. And where there's room for us to improve. Read on to find out what PianoGroove's students think of our service: